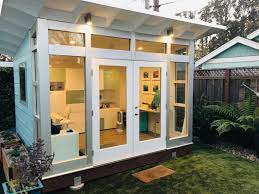 In the heart of the ever-evolving neighborhoods of Highlands Ranch, Lone Tree, Littleton, Greenwood Village, Centennial, Cherry Hills Village, Castle Pines, Ken Caryl, and Bow Mar, a remodeling trend has been quietly gaining momentum. Accessory Dwelling Units (ADUs) are transforming the residential landscape and offering homeowners in these neighborhoods a versatile, value-adding solution to their property development needs. At Harder Remodeling, we are at the forefront of this wave, harnessing the benefits of ADU construction and bringing them to the vibrant communities of South Denver.
ADUs or accessory dwelling units also known as granny flats, in-law suites, or backyard cottages, are compact, independent residential units built on the same lot as an existing single-family home. Over the past few years, ADUs have seen a surge in popularity due to their versatile uses, from serving as a home office or gym to providing housing for aging parents or a source of rental income.
Why are ADUs Gaining Popularity in South Denver?
There are several reasons for the growing popularity of ADUs in South Denver neighborhoods such as Highlands Ranch, Lone Tree, and Littleton. One of the primary reasons is the ever-rising real estate prices in the region. They offer a cost-effective solution for homeowners to expand their living space without having to relocate or invest in larger properties.
Additionally, accessory dwelling units offer a unique solution to meet the demand for affordable housing in regions like Greenwood Village, Centennial, and Cherry Hills Village. By converting unused space into a habitable unit, homeowners can provide affordable rental housing, thus contributing to the community while also enjoying a potential source of regular income.
Lastly, the rise of remote working culture, particularly in the wake of the global health crisis, has fueled the demand for dedicated home offices or workspaces. ADUs offer the perfect balance of proximity and privacy for those who work from home, making them a popular choice in neighborhoods like Castle Pines, Ken Caryl, and Bow Mar.
Building ADUs with Harder Remodeling
At Harder Remodeling, we specialize in transforming your vision into reality. We understand that building an ADU is not just about adding an extra room; it's about enhancing your lifestyle, adding value to your property, and contributing positively to your community. Our expert team combines years of experience with a deep understanding of the specific needs and requirements of South Denver's diverse neighborhoods.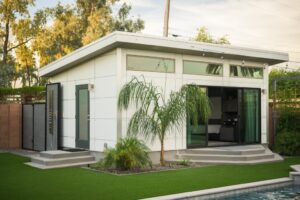 Whether you're in Highlands Ranch, Lone Tree, or any other South Denver neighborhood, we are committed to providing you with a seamless, stress-free remodeling experience. We manage every aspect of your ADU project, from planning and design to construction and finishing touches, ensuring that your new space reflects your personal style and meets your unique needs.
As the accessory dwelling unit trend continues to grow in South Denver, Harder Remodeling is prepared to guide you through the process, adding value and versatility to your home. With the right expertise and careful planning, your ADU could be the perfect solution to meet your evolving lifestyle needs. Contact us today to find out how we can help you enhance your property with an ADU.