Bathroom Remodeling
Reimagine your tired bathroom into an
at-home spa getaway with Harder Remodeling.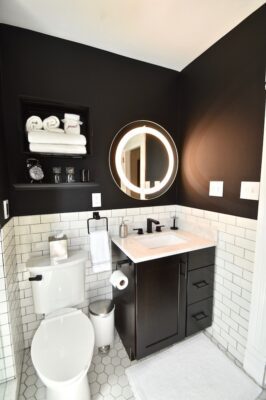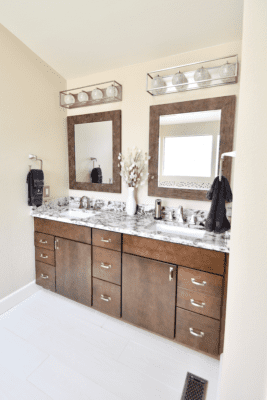 For more than three decades, the expert team of builders and designers at Harder Remodeling have been transforming the Highlands Ranch metro's old, tired bathrooms into modern, stunning and luxurious spa-like experiences.
We'll take your design from concept to completion. Our step-by-step bathroom remodeling process is designed to give you the most customized, professional and personal remodel possible — without demanding technical know-how or exhaustive research on your part beforehand. Scroll down to get a feel for our process at Harder.
Our Bathroom Remodeling Process
We are experts in bathroom remodeling, give us your ideas, lay out your needs and wants and leave the rest to us. The licensed professionals at Harder will expertly translate your ideas into reality, incorporating all the features, design cues, amenities and more into the bathroom you've always dreamed of. All we need from you is your vision.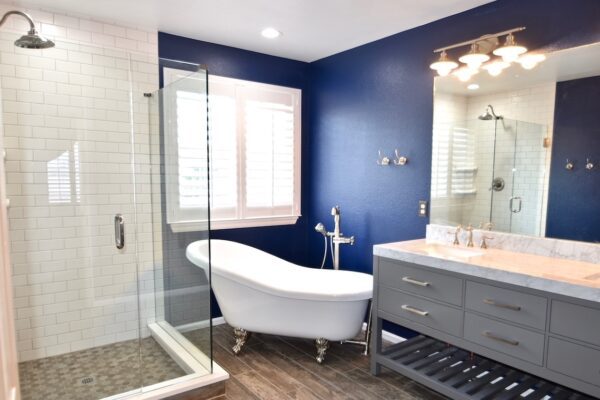 Initial Consultation
We'll sit down with you and establish what you want in your new bathroom and how you want it. This is where you'll give us your desired features, concepts, design ideas, and more. We'll incorporate everything you give us into a comprehensive quote, then, once you're ready, get to work as soon as possible.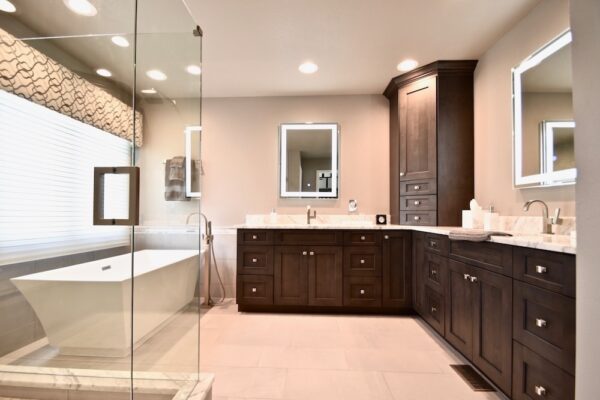 Project Planning
Once the ball is rolling, we'll begin taking measurements and drafting plans for your new bathroom. You'll work with us to make sure your bathroom will turn out exactly as you'd like, approving shower and/or bath models, cabinet styles and colors, which stone to use for your countertops, etc.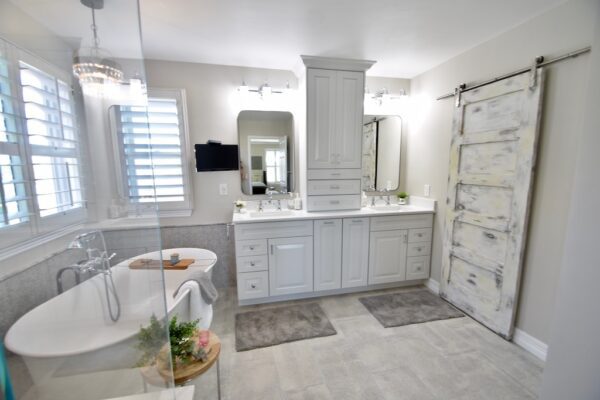 Construction Management
Our in-house builders and design experts will oversee and complete your remodel. From teardown to the finishing touches, we'll manage all the ins and outs of the build — acquiring the materials, handling the plumbing and electrical, performing quality control, and everything else that comes with a professional remodel.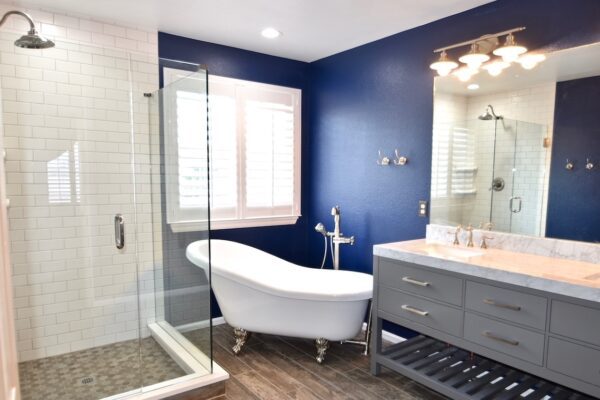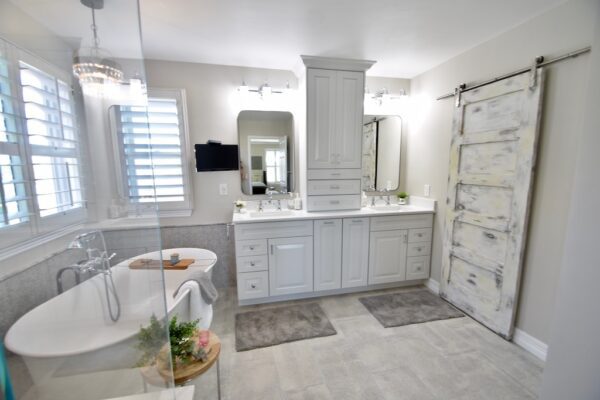 What you get with Harder Bathroom Remodeling
An Experienced Design Team
All members of our in-house design team are seasoned remodelers with a passion for quality. Our design talent is some of the best available in the Highlands Ranch area, and we know just how to make your visions come alive.
High-Quality Cabinets
As a proud KraftMaid dealer, our cabinet building capabilities are second to none in the Front Range. We'll supply, design and build some of the most stunning cabinets available on the market today, special-made for your new bathroom.
Comprehensive Layout & Planning Services
Whether you want to maintain your bathroom's current layout or bring in a fresh new one, our design & planning team will draft a full plan for your renovation — no need to consult an outside agency, we'll handle it.
Excellence Since 1992
In our 30+ years of business, we've built up a reputation of excellence and unbeaten work ethic. Between our 4.9/5 star rating on Google and our numerous positive testimonials, you can rest assured the Harder name means quality.